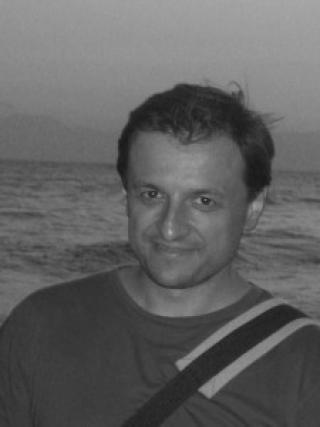 ---
Raport "Koniec dywidendy demograficznej. Inflacja i stagnacja czy adaptacja technologiczna?", przygotowany przez SpotData i GRAPE...

Our Magda Malec leaves for her Fulbright Fellowship (good luck!), and the competition for her position was won by Artur Rutkowski, welcome!

Niższe emerytury, wyższe podatki, a do tego słabszy wzrost gospodarczy - takie skutki według ekonomistów przyniesie obniżenie wieku emerytalnego w Polsce.

Chcesz pracować krócej? Pogódź się z tym, że twoja emerytura będzie niższa, niezależnie od tego do jakiej grupy społecznej należysz i jaka jest twoja produktywność.
---
---
---
Opublikowane | Published
W toku | Work in progress
---
Ekonomia Sektora Publicznego
[Wykład 1] [Wykład 2] [Wykłada 3] [Wykład 4] [Wykład 5] [Wykład 6]
Mikroekonomia I
Ogłoszenia:
Wykłady:
[Wykład 1] [Wykład 2] [Wykład 3] [Wykład 4] [Wykład 5] [Wykład 6] [Wykład 7] 
[Wykład 8] [Wykład 9]  [Wykład 9cd] [Wykład 9bis] [Wykład 10] [Wykład 11] [Wykład 12] [Wykład 13]
[Wykład 14] [Wykład 15a] [Wykład 15b] [Wykład case study 16] [Wykład 16] [Wykład 17]
Ćwiczenia:
[Dodatek matematyczny] [Debata] [Ćwiczenia 1][Ćwiczenia 2][Ćwiczenia 3] [Ćwiczenia 4] [Ćwiczenia 5] [Ćwiczenia 6] [Ćwiczenia 7] [Ćwiczenia 8] [Ćwiczenia 9] [Ćwiczenia 10] [Ćwiczenia 11] [Ćwiczenia 11 zadania dodatkowe] [Ćwiczenia 11 odpowiedzi]  [Ćwiczenia 12]
Dla dociekliwych:
[Metoda 3 kroków] [Uber-elastyczność] [ Esther Duflo: eksperymentalne podejście do łagodzenia światowego ubóstwa ] [Koszty alternatywne, Koszty utopione] [Konkurencja i superfirmy 1, 2][Nadwyżka 1, 2] [Podatki 1 2, strata pusta 2] [Zasoby wspólne] [Samokontrola, Pokusa nadużycia, Racjonalność]
Zadania dodatkowe:
[prawda-fałsz], [elastyczność], [koszty], [podaż],[asymetria informacji], [monopol], [konkurencja monopolistyczna]
---
Mikroekonomia II
Ogłoszenia
Egzamin 2 termin
Oglądanie egzaminów odbędzie się w poniedziałek o 13:20 w Auli IV.
Zestaw zadań dla osób, które nie zaliczyły ćwiczeń. Zaliczenie ćwiczeń jest warunkiem koniecznym dopuszczenia do egzaminu w pierwszym terminie.
Wyniki: oceny końcowe, punkty egzamin, punkty semestr,  sprawdzian 1 & 2, eksperyment, grupa 160, grupa 161, grupa 162, grupa 163, grupa 164, grupa 165
Sprawdzian 1:  Przykładowy sprawdzian. Zadania dodatkowe. Wybrane odpowiedzi.
Sprawdzian 2: Przykładowy sprawdzian. Baza pytań teoretycznych    Powtórzenie
Egzamin: Przykladowy egzamin
Wykłady:
[Wykład 1] [Wykład 2] [Wykład 3] [Wykład 4] [Wykład 5] [Wykład 6] [Wykład 7] [Wykład 8] [Wykład 9] [Wykład 10]  [Wykład 11] [Wykład 12] 
Ćwiczenia:
[Ćwiczenia 1-2] [Ćwiczenia 3] [Ćwiczenia 4] [Ćwiczenia 5] [Ćwiczenia 6] [Ćwiczenia 7] [Zadania 4 czerwca]
Zadania w grupach: [Ćwiczenia 1]  [Ćwiczenia 2] [Ćwiczenia 3] [Ćwiczenia 4] [Ćwiczenia 5] [Ćwiczenia 6]
Zadania dodatkowe i odpowiedzi: [Ćwiczenia 1] [ ODP]  [Ćwiczenia 2] [ODP] [Ćwiczenia 3]  [Ćwiczenia 4] [ODP] [Ćwiczenia 5] [ ODP] [Popyt rynkowy] [Wymiana i asymetria informacji] [Wartość pieniądza w czasie] [Wybór międzyokresowy] [Zachowania monopolistyczne] [Konkurencja monopolistyczna analiza graficzna] [Ćwiczenia 7 wybrane odpowiedzi]
 
---
Skrypt do Zaawansowanej Makroekonomii
Rozdział 4. Modele z pieniądzem
Rozdział 5. Model realnego cyklu koniunkturalnego (RBC)
Rozdział 7. Optymalna polityka pieniężna
Rozdział 9. Wstęp do teorii o frykcjach finansowych
Rozdział 10. Model z ograniczeniem finansowym
This data summarizes the evolution of consumption and wealth inequality over the forthcoming decades of longevity. In a defined contribution system, with extending life span on retirement, pension benefits are bound to decline (at least, if the retirement age is not raised). These declining pension benefits will encourage agents to increase voluntary savings in other to smooth consumption over lifetime. This is likely to affect wealth and consumption inequality, despite unchanged institutional arrangement and stable productivity heterogeneity within cohorts.

Aplikacja szacująca skutki reformy emerytalnej z 1999 oraz późniejszych zmian w systemie emerytalnym (2011 i 2013). Możesz samodzielnie dowolnie modyfikować założenia demograficzne i makroekonomiczne.
87% of us are not Homo Oeconomicus. But we are not doomed to poverty at retirement!

Many people think that they are cautious and taking proper care of their future. But the truth is that we do not. The scope of old-age poverty in six Central European countries is simply scary.

Ustawodawca (nieumyślnie) skonstruował system emerytalny tak, że jest on stale niezbilansowany. To znaczy, że w budżecie Zakładu Ubezpieczeń Społecznych jest i będzie zawsze za mało pieniędzy na wypłaty należnych emerytur. Brakujące środki musi finansować budżet państwa. Co jest problemem w ustawie o emeryturach i rentach wypłacanych z FUS, na podstawie której działa system emerytalny?

Około 70% roczników urodzonych na przełomie lat 1970-tych i 1980-tych otrzyma świadczenie na poziomie emerytury minimalnej. Sfinansowanie tych (niskich!) emerytur i ich waloryzacja będzie wymagało np. podniesienia VAT o  ok. 2pp.

Udostępniamy aplikację pozwalającą na samodzielne zreplikowanie (i udoskonalenie) badań GRAPE.

Spadną emerytury i dobrobyt. Ograniczenie OFE pozwoli na ograniczenie długu publicznego teraz, obciążając jednocześnie przyszłe pokolenia.