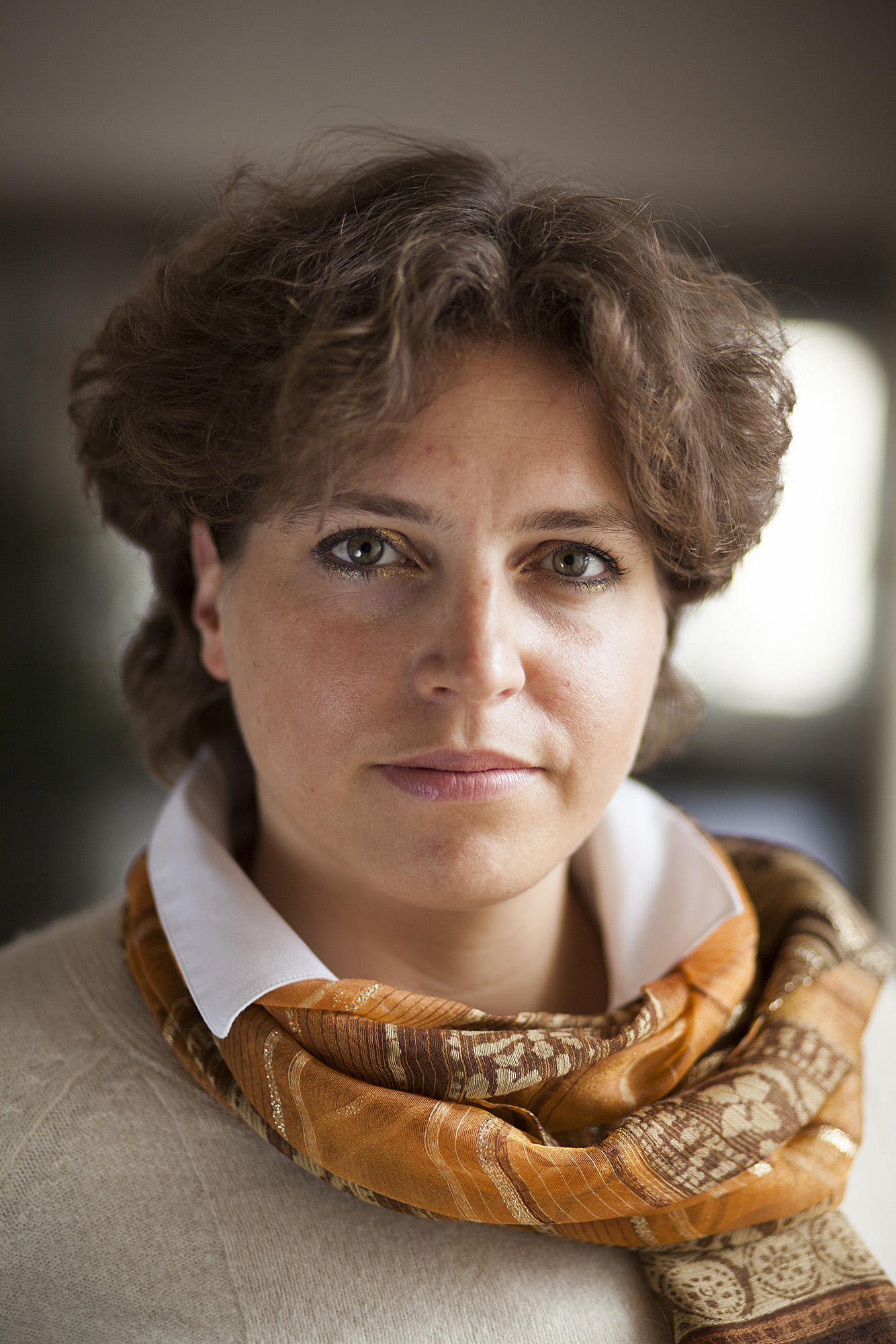 ---
Polski system emerytalny w obecnym kształcie nie tworzy żadnych zachęt, żeby pracować dłużej – mówi Joanna Tyrowicz w rozmowie z...

Jak odróżnić pracownika, który lubi dużo pracować od tego, który jest do tego zmuszany? – w Radiu Nowy Świat opowiadaliśmy o wynikach naszych badań z...

Czy przykręcić grzejniki w domu, gdy rosną rachunki za ogrzewanie? GRAPE|...

O tym do czego mogą posłużyć dane ze spisu powszechnego. GRAPE | ...

Ekonomia o #MediaBezWyboru? Jasne, w dodatku dość podstawowa. ...

Rozmowa z Sebastianem Stodolakiem w ...

Invited by Michał Krawczyk, we gave a talk today to the PhD students of QPE PhD program at the University of Warsaw.

Dłuższe urlopy ojcowskie to same plusy. Dlaczego nie są popularne? Felieton dla ...

Nasz mózg jest mega kłamcą. Tak nas ukształtowała ewolucja. To, co działało na sawannie, raczej nie sprawdzi się w obliczu korony. GRAPE | Tłoczone z danych dla ...

Czas obalić kilka mitów o oszczędzaniu, także o PPK. Tekst w Forbes.

Czy warto inwestować w samego siebie? GRAPE | Tłoczone z danych dla DGP

"Polacy za mało oszczędzają na emeryturę!" grzmią komentatorzy. Ale skąd oni to wiedzą?

GRAPE | Tłoczone z danych dla...

Czy warto "inwestować" w dzietność? Jak mierzyć zwrot z takiej inwestycji?

GRAPE | Tłoczone z danych dla ...

Zmarł Martin Feldstein. Zmienił to jak i to po co robimy ekonomię. GRAPE | Tłoczone z danych dla DGP.

Kim jesteś: konikiem polnym czy mrówką? O tym dlaczego oszczędzamy za mało. GRAPE | Tłoczone z danych dla DGP.

Stare zjawiska nabierają nowego znaczenia? O majętnych lekkoduchach i ich oszczędnościach. GRAPE | Tłoczone z danych dla DGP.

Nasz raport o PPK nadal wzbudza zainteresowanie.

Dlaczego w Polsce XXI wieku nie mamy i na razie nie będziemy mieć renty dożywotniej? GRAPE | Tłoczone z danych dla...

O naszym najnowszym raporcie dyskutują Artur Rutkowski i Grzegorz Siemionczyk.

O naszym najnowszym raporcie dyskutują Artur Rutkowski i Paweł Blajer.

Na przegłosowywanych właśnie w parlamencie Pracowniczych Planach Emerytalnych straci 74 proc. obecnie żyjących Polaków, w tym 96 proc. emerytów.

W relacji do scenariusza bazowego, po ok. 50 latach od wprowadzenia PPK, poziom PKB będzie wyższy o 0,6 proc. Ma to jednak swój koszt.

Pomimo dobrowolnego uczestnictwa w PPK, 74 proc. obecnie żyjących ludzi traci na jego wprowadzeniu (w tym 96 proc. emerytów). 

Każda złotówka odprowadzona do PPK zostanie skompensowana zmniejszeniem dobrowolnych oszczędności własnych o 73 grosze.

O naszym najnowszym raporcie dyskutują Artur Rutkowski i Krystian Kaźmierczyk.

O projekcie, który zanim trafił pod obrady, stał sie nieaktualny. Tekst dla Liberte!.

Czy mała aplikacyjka dla działu kadr może zmniejszyć nierówności płac? GRAPE-Tłoczone z danych dla DGP.

60% Polaków akceptuje nierówne płace, o ile odzwierciedlają różnice w talencie i pracowitości. GRAPE-Tłoczone z danych dla DGP.

A kogoś kto lubi dyskryminować swoich pracowników? GRAPE-Tłoczone z danych dla DGP.

Earnings inequality displays very different time trends than household income inequality. New paper published on Social Indicators Research.

Na ile można ufać badaniom opartym o przecieki? GRAPE-Tłoczone z danych dla DGP.

Historia rządzi się prawem nieplanowanych skutków naszych działań. GRAPE-Tłoczone z danych dla DGP.

ZUS zawyża wypłacane emerytury, bo błędnie wylicza, ile lat najprawdopodobniej będziemy je pobierać - artykuł w Gazecie Wyborczej na podstawie naszego raportu. 

ZUS błędnie wylicza emeryturę, bo zmusza go do tego ustawa - artykuł w Business Insider na podstawie naszego raportu.

Emerytury Polaków są zawyżone o 180-250 złotych, ponieważ ZUS nie bierze pod uwagę tego, że długość życia szybko rośnie - artykuł w WP na podstawie naszego raportu...

Przez błąd ZUS wyliczane emerytury są o 180-250 zł wyższe niż powinny, a państwo dopłaca do nich dodatkowo 9 mld zł rocznie - artykuł dziennik.pl na postawie naszego...

"Żarło, żarło, i zdechło", czyli dlaczego dynamika płac w Polsce nie przyspiesza. GRAPE-Tłoczone z danych dla DGP.

Analyzing labor market flows is nowadays a standard tool of labor economics. However in case of Eastern European and Former Soviet Union countries the literature focused, due to...

System zapewnienia dożywiania dzieciom nie działa. GRAPE-Tłoczone z danych dla DGP.

Jakby był to taniec postu z karnawałem, zwolennicy i przeciwnicy rządu przerzucają się danymi o wpływie programu Rodzina 500 Plus na rynek pracy, ubóstwo, a nawet liczbę urodzeń.

Niższe emerytury, wyższe podatki, a do tego słabszy wzrost gospodarczy - takie skutki według ekonomistów przyniesie obniżenie wieku emerytalnego w Polsce.

Chcesz pracować krócej? Pogódź się z tym, że twoja emerytura będzie niższa, niezależnie od tego do jakiej grupy społecznej należysz i jaka jest twoja produktywność.

Labor reallocations constitute a relevant phenomena in advanced and developing countries alike. Faced with the need to accomodate the productive structure to the world requirements, policy makers...
---
---
---
Opublikowane | Published
W toku | Work in progress
---
[Ekonomia instytucjonalna] | [Ekonomia pracy] | [Ekonomia pracy - IPS] | [Międzynarodowe stosunki gospodarcze] [Seminarium magisterskie] | [Seminarium licencjackie]
Andrzej Waligórski
Modlitwa laika (z cytatami z Tuwima i z Konopnickiej)

Panie! Najmędrszy z profesorów!
Chciej przyjąć wniosek mój paniczny:
zachowaj nas od Nikiforów w dziedzinach pozaartystycznych!
Niech żyją wolni i szczęśliwi, niech rzeźbią lub malują jaja,
lecz niech naiwny prymitywizm po innych pionach się nie szlaja.

Wszyscyśmy winni im uznanie, podziw dla formy i pomysłów,
lecz ty fachowców daj nam, Panie, do ekonomii i przemysłu.
Chmury nad nami rozpal w łunę, uderz nam w serca złotym dzwonem,
niech ruszą w kraj ogromnym tłumem kadry, dogłębnie wyszkolone.

O Panie, co telewizorów oczyma widzisz nas w całości,
deglomerację Nikiforów zechciej zarządzić w swej mądrości,
I weź jej ster w surowe dłonie, bo czas tracimy wciąż w nadmiarze,
błagając różne stare konie: - Pójdź, koniu, ja cię uczyć każę!
Dane dotyczące zasięgu ubóstwa w Polsce w latach 1993-2019. Miary policzono dla  emerytów, pracujących i rolników oraz wg typów gospodarstw domowch (dwoje pracujących rodziców, samodzielny rodzic, rodzina wielopokoleniowa z samodzielnym rodzicem, rodzina wielopokoleniowa z dwojgiem rodziców, samodzielnie gospodarujący emeryt i dwoje emerytów). Zastosowano definicje ubóstwa absolutnego i relatywnego, tak wg konsumpcji jak i wg dochodu. Obliczenia na podstawie danych z Badanie Budżetów Gospodarstw Domowych. 

This data contains the estimates of gender employment gaps on nearly 1600 micro databases from over 40 countries, spanning from Kazakhstan to Spain and covering 30 years of history. The estimates of gender employment gap are adjusted for individual characteristics. We use this data to ask if the existing instruments are sufficient to further reduce the gender inequality in employment.

In this project, we created a large set of wage inequality indicators. We used a large collection of individual level data. We acquired over 1600 individual level data for 44 countries over three decades. We provide several measures of wage inequality (Gini Index, mean log deviation, log of 90/10 percentiles, log of 90/50 percentiles, log of 50/10 percentiles, log of 75/25 percentiles) for each country and year.

Gender wage gaps are typically measured by the means of decomposition. Proliferation of methods makes the choice of the correct estimator for a given data a conceptual challenge, especially if data availability necessitates simplifications. The challenge lies in accounting for observable differences adequately, which in itself is not only a data issue, but also a conceptual issue. Ideally, one would want to compare men and women actually "alike" in terms of all relevant characteristics, including hours effectively worked, commitment, talent.

In this paper we link the estimates of the gender wage gap with the gender sensitivity of the language spoken in a given country. We find that nations with more gender neutral languages tend to be characterized by lower estimates of GWG. The results are robust to a number of sensitivity checks.

Aplikacja szacująca skutki reformy emerytalnej z 1999 oraz późniejszych zmian w systemie emerytalnym (2011 i 2013). Możesz samodzielnie dowolnie modyfikować założenia demograficzne i makroekonomiczne.
Emeryci są najrzadziej narażeni na biedę w Polsce. W najtrudniejszej sytuacji są rodziny wielopokoleniowe z dziećmi i rolnicze. Przedstawiamy nowe i pełne dane o ubóstwie w Polsce za lata 1993-2019.

Losem dziecka, które nie dojada, nie przejęło się niemal 60% dyrektorów szkół, choć to do nich należy zapewnienie opieki w takiej sytuacji. 
87% of us are not Homo Oeconomicus. But we are not doomed to poverty at retirement!

Najważniejszy  wniosek z ewaluacji projektu PPK: świat bez PPK jest lepszy niż świat z PPK. Pomimo dobrowolnego uczestnictwa, 74% obecnie żyjących traci na jego wprowadzeniu (w tym 96% emerytów).

Many people think that they are cautious and taking proper care of their future. But the truth is that we do not. The scope of old-age poverty in six Central European countries is simply scary.

Ustawodawca (nieumyślnie) skonstruował system emerytalny tak, że jest on stale niezbilansowany. To znaczy, że w budżecie Zakładu Ubezpieczeń Społecznych jest i będzie zawsze za mało pieniędzy na wypłaty należnych emerytur. Brakujące środki musi finansować budżet państwa. Co jest problemem w ustawie o emeryturach i rentach wypłacanych z FUS, na podstawie której działa system emerytalny?

Polska się zestarzeje, zanim zdąży się wzbogacić – przed takim wyzwaniem właśnie stajemy. Co to znaczy ilościowo?

Około 70% roczników urodzonych na przełomie lat 1970-tych i 1980-tych otrzyma świadczenie na poziomie emerytury minimalnej. Sfinansowanie tych (niskich!) emerytur i ich waloryzacja będzie wymagało np. podniesienia VAT o  ok. 2pp.

Udostępniamy aplikację pozwalającą na samodzielne zreplikowanie (i udoskonalenie) badań GRAPE.

Spadną emerytury i dobrobyt. Ograniczenie OFE pozwoli na ograniczenie długu publicznego teraz, obciążając jednocześnie przyszłe pokolenia.
Proste i wygodne narzędzie, które pozwala w wiarygodny sposób sprawdzić, na ile równe są płace w naszej jednostce. 

Co wyszło z szeroko dyskutowanego uelastyczniania czasu pracy? Wielkie nic. Prawie nikt tego nie stosuje, a w każdym razie nie dużo bardziej niż wcześniej.

60% powiatowych urzędów pracy nie odpowiada na zgłoszenie oferty przez pracodawcę.